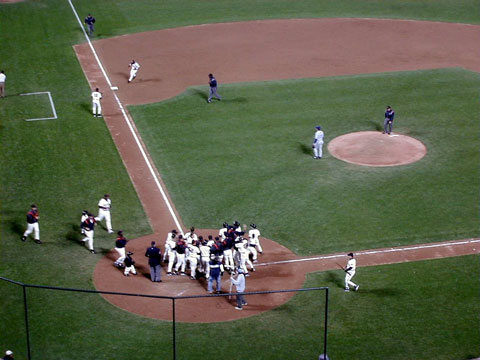 Armando Rios!....Gone..Center Field...Ballgame!!!!
Half a Game Out......1st place or Bust!!!!
Rob Nen strikes out Pudge to end a threat in the 9th! Pudge!!! Mavrin goes yard in game 2!

Free Satellite System from Dish Network!
FIRST WIN!
FIRST Splash hit!
FIRST SLAM!
KENT'S Game Winner!
Cardinals Pics!
The Cubbies!
Giants!
The Phils!
Giants vs. Reds!
Giants vs. A's!
Giants vs. Rangers!
The Fans!
The Rockies!
Giants at The Murph!(Qualcomm)
Gallery!
The Mariners!
The Dodgers!
The Bucs!
The Brewers!
EMAIL US!!Submit your LINKS, PICTURES, & COMMENTS!