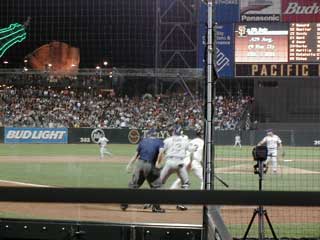 Ellis Burks goes deep for a personal milestone


Congatulations Ellis!


Free Satellite System from Dish Network!
FIRST WIN!
FIRST Splash hit!
FIRST SLAM!
KENT'S Game Winner!
Cardinals Pics!
The Cubbies!
Giants!
The Phils!
Giants vs. Reds!
Giants vs. A's!
Giants vs. Rangers!
The Fans!
The Rockies!
Giants at The Murph!(Qualcomm)
Gallery!
The Mariners!
The Dodgers!
The Bucs!
The Brewers!
EMAIL US!!Submit your LINKS, PICTURES, & COMMENTS!