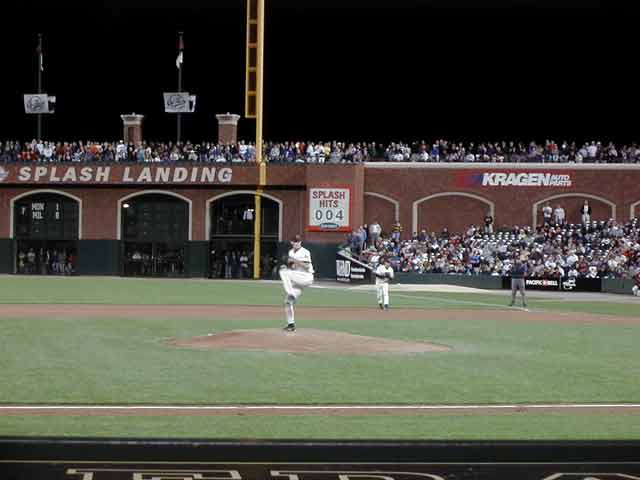 Joe Nathan delivers to Ken Griffey Jr. in the Giants win
But Ken Can't seem to get it goin'...Yet....He'll finish over .300!
Marvin Benard starts to get heat it up as he gears for 2nd base ... Bobby Estelella goes deep Let the Good Times Roll! Ellis goes deep! Burks jr. greets his Dad at the dugout Benard drills one to Center off Robb Bell Then Nathan gets into the act with a solid shot of his own Barry heads to left Griffey Jr. checks out the bleachers Jeff Kent's 2 out single in the 9th beats the Reds in dramatic fashion Tuesday!

Free Satellite System from Dish Network!
FIRST WIN!
FIRST Splash hit!
FIRST SLAM!
KENT'S Game Winner!
Cardinals Pics!
The Cubbies!
Giants!
The Phils!
Giants vs. Reds!
Giants vs. A's!
Giants vs. Rangers!
The Fans!
The Rockies!
Giants at The Murph!(Qualcomm)
Gallery!
The Mariners!
The Dodgers!
The Bucs!
The Brewers!
EMAIL US!!Submit your LINKS, PICTURES, & COMMENTS!